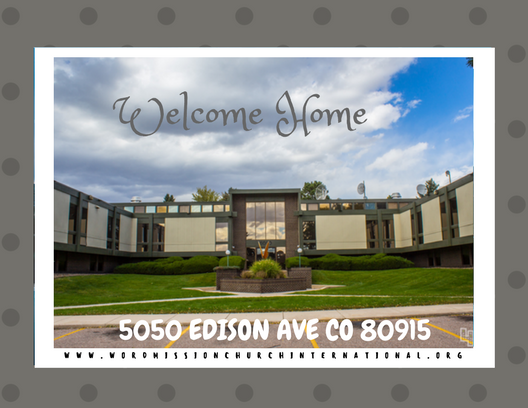 WELCOME
Our prayer is that you have a true encounter with the Father as you join us in worship this weekend!
If you have questions about God–hungry for a fresh start; or one who desires to grow and be strengthened in your walk, then welcome home! At Word Mission Church International, we strive to live authentically, longing to see wholeness; not only in our lives but in the lives of all within our reach. Join us this weekend, we promise you will feel right at home.
Prayer is at the heart of all we do! To the Glory of God; Cancers have been healed, liver disease healed, blood glucose level healed, knee healed, God has provided several jobs for his people, Families have been restored, He has delivered from death, He has provided homes…may His name ever be praised!!
SERVICE TIMES
On Friday nights we have prayer from 6:30-7:30 pm.
Saturday night service; is at 6:00 pm where we have a time of prayer and the Word of God is taught.
Sundays at 10:00 am we hold our weekly worship service. There is great time of fellowship right after service. Looking forward to meeting you over complimentary, light snacks!
REACHING OUR COMMUNITY
We partner with springs rescue missions in reaching the poor and homeless in our community.
Every month we visit our local Elderly Home where we hold Bible studies with the elderly.
Donating Gently Used Clothing; is just one other way, we are extending the love of God to our community.
Week after week people of all walks of life; including families like yours, are discovering the joy of being part of a church that welcomes everyone, builds up families, serves all. We are a diverse body of believers.
We are inviting new families like yours who want to grow, build up their kids' faith, and discover fresh meaning and joy in their lives.
God has great plans for you!
Let's do life together!